Ivy Social Singles: July Event at
Morton's The Steakhouse in Georgetown
Friday, July 29, 2016 @ 6:30-8:30pm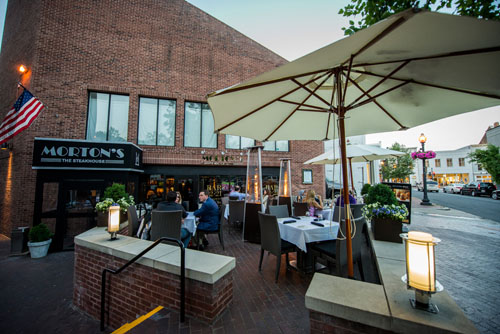 Join Ivy Singles at Mortons The Steakhouse for hors d'ouevres and happy hour drink prices until 8:30 pm!!
Tucked away in Washington's historic Georgetown neighborhood, Morton's sits at the crossroads of luxurious shopping and vibrant nightlife. Join host Yale, and indulge in Morton's signature favorites and view diplomats, socialites and some of Washington's finest (and our own), who line the walls in timeless black and white photos.  
Registration
$20 in advance.  Click here to register or send a check payable to the Yale Club of Washington, DC to Robert Cole 5008 Sangamore Rd, Bethesda, MD 20816
$30 at the door if space is available. 
See map .  Metrobuses 30S, 33; Valet Parking $9
More information can be found on the Yale Club of Washington DC's page: HERE