Ivy Singles: Hike, Pizza & 'Light'
 Pierce Mill: Rock Creek Park, @ 12 noon
Join Bruce McBarnette; Ivy Singles; and  alumni from Princeton, Harvard, Dartmouth, Yale, MIT, Cornell, Columbia, Brown, Univ. of Pennsylvania, Stanford, Wellesley, Vassar, and NYU on a hike in Rock Creek Park.   Bruce is organizing the hike to celebrate  being chosen by USA Track and Field as Masters Athlete of the Year for 2014.  
The gathering will begin at noon at the historic Pierce Mill in Rock Creek Park.
Pierce Mill is located at the intersection of Tilden Street and Rock Creek Parkway in northwest Washington, DC, less than 1/2 a mile from the Van Ness Metro. 
We will tour Pierce Mill before we hike. We expect the hike to end around 1:45pm.  After the hike, everyone is invited to visit the Washington DC Sukyo Mahikari Center for Spiritual Development where we will enjoy free pizza, refreshments and an opportunity to receive a relaxing, revitalizing form of energy called "light" from Sukyo Mahikari practitioners. 
There is no cost for the event.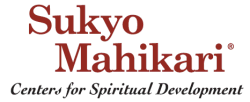 The Sukyo Mahikari Center is located at 4479 Connecticut Ave. NW, Washington, DC 20008, a few blocks from the intersection of Tilden Street and Connecticut Avenue and about half a mile from the Pierce Mill. 
Bring water and footwear that supports your ankles well.